Our Krav Maga Classes Offer Self-Defense For Any Situation
Don't get caught off guard. Learn how to defend yourself and your loved ones in any situation with our high-energy Krav Maga classes here at Universal Martial Arts Center - Palm Desert.
This close-combat class teaches everyday men and women how to rely on natural responses to a real-world threat and maximize your efficiency in every movement. This class is great for all experience levels.
Just fill out the short form on your screen to learn more!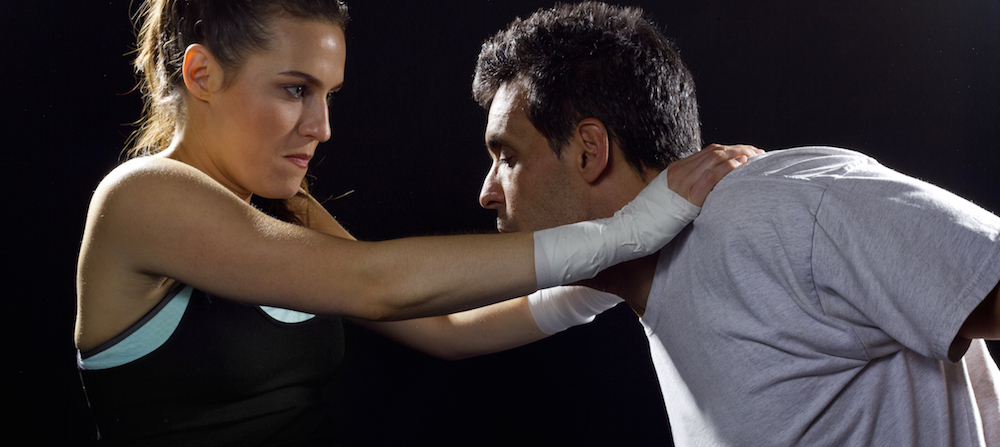 Why Is Our Krav Maga Training Right For You?
Originally developed for the Israeli Defense Forces, Krav Maga has now been adopted worldwide as one of the best ways for everyday people to stay safe in the face of danger.
At Universal Martial Arts Center - Palm Desert, we are proud to offer hands-on coaching in this dynamic self-defense discipline and help people all across our community face life with more confidence than ever before.
Our Krav Maga Classes can teach you:
Improved situational awareness and reaction times
Core striking skills built on natural movements and responses
Maximum efficiency and effectiveness in any situation
Complete confidence in your ability to defend against any threat
And From Day One, You Can Challenge Your Body And See Real Results
The focus in our Kava Maga program is on your safety and your ability to successfully defend against a threat. But we're also offering high-energy workouts where you can develop total-body strength and endurance like never before.
The truth is, real-world altercations are exhausting. We're helping you stay ready for whatever life throws your way.
Come see us at Universal Martial Arts Center for:
Total-body strength and toning
Improved cardiovascular endurance
Boosted coordination and athleticism
More motivation to train than ever before
Learn More About Our Krav Maga Classes In Palm Desert Today!
If you're ready to change the way you train, look no further. Our Krav Maga classes here in Palm Desert can help everyday men and women stay safe in any situation and we can't wait for you to try it out for yourself.
Just fill out the short form on your screen to learn more!